Are you searching for strategies to market your nonprofit firm on a budget? Whether your goal is to get more volunteers, gain more donors or build awareness, it's critical to harness the power of online marketing. There are numerous low-budget digital marketing strategies today that can vastly increase your visibility online. Read on to find out the marketing strategies you need to implement.
Social Media Marketing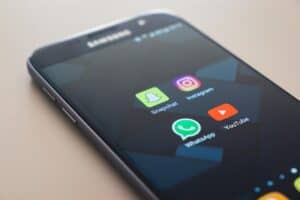 Social media is an incredible tool for nonprofits as it allows them to connect with their audience in an authentic way that helps build trust and loyalty. It also provides an opportunity to share information about causes they care about, which can lead directly to donations and other forms of support. Best of all — it's free.
There are a myriad of platforms you can use to reach your target marketing. If your target audience (donor, volunteer, customer) isn't on a certain platform, it'd doesn't make sense to be on that platform. If you support seniors, chances are they aren't on TikTok. They're on Facebook though – and that may be a spot to focus your limited time and energy.
The other key is to repurpose content wherever possible. The reel you make for Instagram is easy to also post on YouTube or TikTok. When you create a piece of social content, the key is to share it in as many places as possible.
Final tip — reels and short videos are hot right now. Platforms are giving them more visibility in their top-secret algorithms, especially Instagram and YouTube.
Search Engine Optimization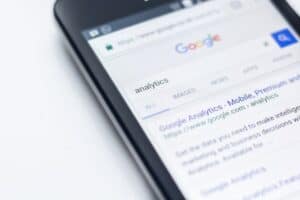 Search engine optimization (SEO) helps Google and other search engines discover your website. It helps them understand what your site is about and how relevant it is to the user's query. You can think of SEO as a way to get your message in front of people who might not otherwise come across it.
A little bit of work on your site's SEO can help drive new visitors to your site. Here are some ways to optimize your nonprofit's website for search engines:
1. Write Great Content
Write content that solves problems and answers questions. Make sure that each blog post, page and content area has a clear topic sentence and supporting paragraphs that expand on that topic. Focus on answering who, what, where, why, when, and how questions in your content so readers will know exactly what they can expect from this page before they click through from Google Search results.
It sounds basic, but it's better to write 1-2 great blog posts a quarter than cranking out low effort content weekly/bi-weekly because you've read somewhere that you must be constantly posting new stuff.
2. Get found by keywords
You should optimize your website for keywords that you think people would use when searching for your organization. If you don't know what keywords to focus on, use Google's Keyword Planner tool to see what people are searching for when they look for nonprofits like yours! You can also use this tool to find related topics and phrases that might be useful in getting more traffic from search engines.
As you start a new high quality blog post, think about
3. Optimize your site structure
The way your site is structured can affect its ranking in search engines, especially if it has a lot of pages with similar content on them. To avoid this problem, make sure each page has its own unique text, images, and links so that the search engines can easily find them when they crawl through their databases looking for new content to add each day!
Email Marketing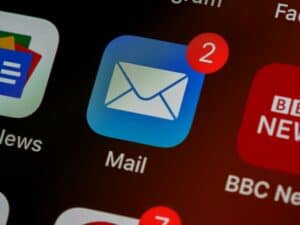 Email marketing is one of the most important tools in a nonprofit's marketing toolbox. Yeah, it's not as exciting as a video, but its one of the few outreach tools that reaches ALL age groups.
It's easy to see why: according to the Direct Marketing Association, email has an average open rate of 43%, compared to just 5% for social media posts. And it's not just about open rates—email also gives nonprofits a way to build relationships with their supporters, which is critical because people are more likely to donate when they feel like they know and trust you.
But what does that mean for your organization? It means that you need to make sure that your emails are clear and easy-to-read, because donors aren't going to read anything that doesn't make sense or looks unprofessional (or worse). You also need to make sure that every email contains something meaningful—even if it's just saying thank you for supporting us or announcing an upcoming event, every email should have some kind of value proposition for the recipient.
1. Keep it short and sweet
The longer your email is, the higher the chance your user will delete it without reading or comprehending it. We're all bombarded by email so a shorter email will have a better chance to be opened, read and hopefully clicked on.
2. Include a call-to-action
People like to be told what to do. Whatever action you want your reader to take, make sure its crystal clear to them. A big button that says "GIVE NOW" will be used more than a link in body text that doesn't stand out.
Don't go overboard though. If there are too many things you want your reader to do, and a ton of buttons, they'll get overwhelmed and just delete your email. That's what I'd do.
3. Use images whenever possible
Images can help break up text and make your message more visually appealing; they also help increase clickthrough rates by as much as 35%.
We hope these tips can help you do some better marketing on a budget. If you need help with any of your digital marketing, schedule a free strategy session today!