It may be me, but when I see someone doing a technology or advertising job on a TV show or movie, it's rarely right. In fact, when you see someone using a computer system that's got anything but a Windows or Mac UI, it's fake. And don't get me started on shows and movies that show "hacking," with several screens and flying code. It's not even close to being right.
So you can imagine how surprised I was while binging a Netflix show.
This show managed to actually show someone in a marketing role doing, well, marketing things
. Quelle surprise!
The show? Emily in Paris.
Seriously
.
Come for the fashion, but stay for the semi-correct show of creating social marketing campaigns
. I went in expecting a fun, light show and came out feeling slightly better about how the job was portrayed.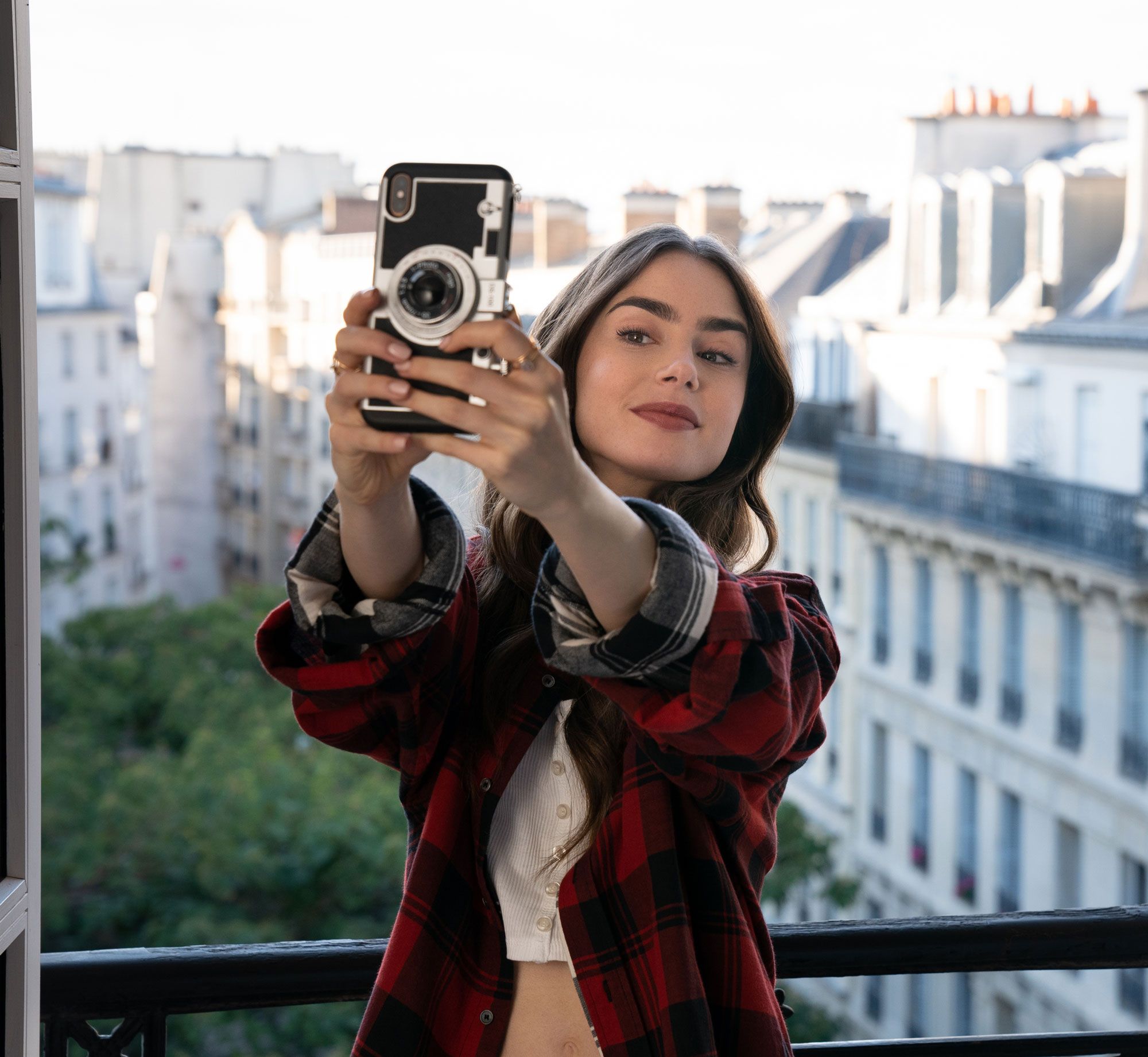 The main character, Emily, is a social and digital marketer.
She's sent to a Paris agency, post-acquisition, to bring some American thought and viewpoints to the firm
. The fictional firm services several of France's luxury brands. Plausible? Kind of. A setup for lots of hijinks and irritated co-workers? Heck yeah.
Sure, Emily is naïve and doesn't speak French. Her new co-workers don't trust her plans and projects. As she plans campaigns for these luxury brands, they are actually decent. They're built around follower growth and engagement, social proof and some analytics.
I could see myself having a similar conversation around strategy with our clients.
While some of the show's takes on influencer marketing are tongue-in-cheek, some of the beats were right on the mark
.
It's not uncommon for brands to reach out to influencers in their niche and invite them to events to amplify a message or product
.
Any vertical from make-up to technology has been using influencers to spread their message
.
I can't speak to the beauty world, but it's no coincidence that all the top tech YouTubers all unbox and review the newest Apple product on the same day
. They're screened and selected to reach the largest audience possible. It's all well planned out weeks and months ahead of time. You see some of that influencer marketing in this show.
Is the show a textbook example of how to do marketing? No, it gets a lot wrong. It's tough to grow a social account from 20 to 50,000 in a couple of weeks. A hashtag isn't they main key to spreading a post and growing engagement. B
ut credit where credit is due. It gets a good amount right, which is more than a lot of shows and movies can say.
And if you've seen the show — good news, it
was renewed
for a second season this week.